Oh the joy of having 7 days off! But it is to be paid for with 7 days on at work! Hospital shifts, gotta love 'em, right?
I have 90% of the wedding decorations done for my good friend's wedding this Friday. Today I will cut big squares of tulle fabric for the tablecloth overlays. Last week I made over 200 molded chocolates to put on the goodie plates. It is not hard to make them, you just need a little patience and some time. I have been making centerpieces for a dozen tables, too, using items I had from my daughters wedding and adding to them, changing flower colors, etc.
Molded chocolates for my friend's wedding.
I am really overjoyed for my friend, she was getting discouraged about finding Mr. Right and then it happened and I wish her every happiness!! I think I did as much or more than for my own daughter's wedding for this one! Its been fun though and I was able to do some crafting that is always an enjoyable activity for me. Another friend and I made the Bride's bouquet, and the throwing bouquet. I need to get pics!
This summer I have a ton of tiny vacations planned, kindof like last summer, they come in snippets and yes some of them revolve around Incubus concerts, of course! It wouldn't be summer without at least one Incubus concert, lol! Two of the tiny vacations have been taken already, first in May for the meet and greet in Omaha/Iowa and recently to Colorado to visit family and bring my Mom home from Colorado where she had been visiting.
We have company coming from Japan on the 19th, so we will try to do lots of interesting stuff while Shinji is here, too. Park City, Antelope Island, Shooting Range, Raceway, Soccer or Baseball games, etc. Meanwhile Tony and I are planning a trip back to Japan as well sometime later in the fall while his language skills are still fresh, but there are lots of considerations like arranging my work schedule, to factor in. I've been saving up money for it. Now I hope my leg and skin troubles stay at bay so I can actually make that trip without too much discomfort.
Park City Alpine Slide
The next of my tiny trips is planned for Colorado, again, around my birthday, to see the Incubus/Linkin Park concert. I have killer VIP seats, woo hoo! Tony will be my travel buddy and we will visit my sis and her family again, briefly, as it will be a quick trip.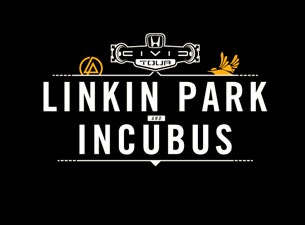 Attending 2 of these this summer.
Then I'll be going to San Diego with my other son and his family in about a month, yes there's a concert in there, but also the Zoo and a trip to the California beaches!
San Diego Zoo
In Oct my daughter and her family move from Alabama back to N.C. So hubby and I will be going out there to help them move, whew. Her spouse will be graduating from flight school so we will be celebrating his wonderful accomplishment, too. I guess we will rent another mini-van for the move like we did before. We'll give the great danes the vet prescribed amount of benadryl and pack Bernard into his crate (in the back of the mini-van) before he gets too sleepy because otherwise he will be impossible to move- 150 pounds of drowsy great dane does not for easy moving make......, Taz will snooze in the back of Angie's car and then we will boggie on up to North Carolina. We made a scene last time while they were moving because it was just us two short women and a 5 year old girl out there herding these giant dogs around at the rest stop or on the periphery of the Mc Donalds parking lot! This time we'll have Steve and Gregg with us so it should be a piece of cake, right?
Bernard, the Great Dane.
I may also be travelling to my Mom's too, during the month, along with all this other stuff, if she gets her knee surgery scheduled. She'll need my help for a bit.Whew! I might as well live out of a sleeping bag because I will surely be missing my bed with all the travelling that is supposed to happen.
Wow what a ramble that was but it helps dump some of the extra info floating around in my brain so I can make better sense of it all. I'll need my own personal secretary if my life gets any busier, and a cook and a maid too!!!!
Here's to adventure and may you enjoy every day!!!!!!!!!